Florida Kid Care Application Assistance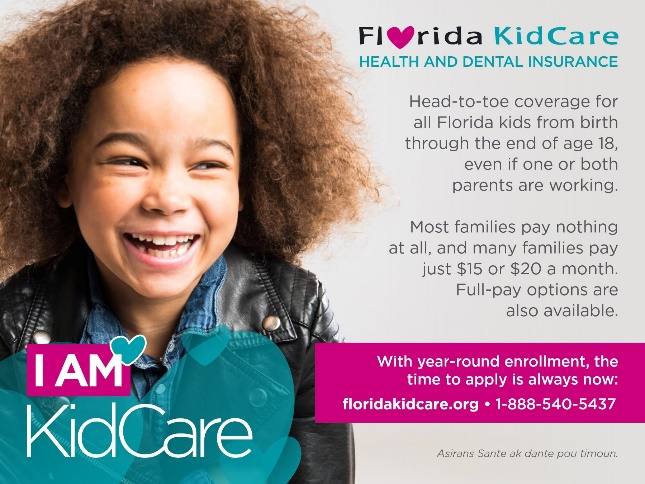 Health Council of Southeast Florida is a partner of Florida Healthy Kids, for the Florida KidCare Program.
Florida KidCare offers free and affordable health and dental insurance coverage for children from birth through 18 years of age — with no application fee. Most families pay nothing at all for coverage, and many families pay as little as $15 or $20 a month.
Families who are not eligible for subsidized coverage may purchase Florida KidCare at the full-pay monthly premium, which is competitively priced and child-centered compared to other options.
Need Help Completing a Florida KidCare Application?
Click to Book Your Appointment Now with a Certified Application Assistant
Be prepared for your local application assistance, please have the following information ready:
1. Family Check list
2. Know your household income
For more information on how to apply for Florida KidCare, you can email us at kidcare@hcsef.org or call (561) 469-8202 or
visit www.floridakidcare.org use code: HCSEF when applying. Call 1-888-540-KIDS (5437) Monday – Friday from 7:30 a.m. to 7:30 p.m. (Eastern Standard Time)