Jennifer Doak, ARNP, DNP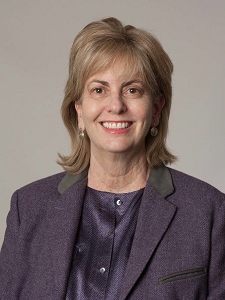 Dr. Jennifer Doak is a Pediatric Nurse Practitioner and Professor at Indian River State College (IRSC), Ft. Pierce, FL. She has worked in the health care industry since 1978, providing service in the local hospitals, primary pediatric care, mental health and with juveniles.
Dr. Doak graduated from the University of Florida in 2010 with a D.N.P. (Doctorate of Nursing Practice) and A.R.N.P (Advanced Registered Nurse Practitioner) in 1998. She received a M.S.N. (Masters of Science in Nursing) from Florida Atlantic University. Her undergraduate work was completed at Florida State University (B.S.N., 1978), and she considers herself a true "Nole". Dr. Doak has done post-graduate work in Instructional Design and was a recipient of the 2013 IRSC Pioneer Award for faculty initiative with Quality Matters, the 2010 IRSC River Award for faculty and staff and was a 2008 recipient of the Presidents Cup in recognition from Indian River Community College Office of the President for involvement in the Baccalaureate Initiative. She also received the 2008 Instructional Innovation Award for a teaching project for Pediatric Nursing. She is a member of the Association of Community Colleges (ACC), the American Association of University Professors (AAUP), Florida Organization of Nurse Executives (FONE) and the Republican Executive Committee (REC). Her interest is in the care of children and families, with an emphasis on access to health care. She was instrumental in the formation of the HANDS Clinic in St. Lucie County, FL which provides a network of services, including a free health clinic, to the uninsured population.
Dr. Doak was featured in the cover article of "Gator Nurse", Summer 2014 and is a former candidate (2014) for Martin County School Board. Combining an expertise in education and children, Dr. Doak has a drive to serve the community. She sees herself as a change-agent and is interested in the political arena. Dr. Doak has resided in Jensen Beach, FL for forty-seven years.