Lynn Frank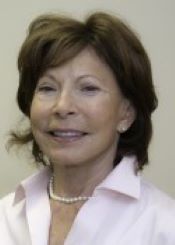 Mrs. Frank is a public health leader with experience in bio-defense, with over twenty years of executive proficiency in major urban/suburban government and private sector health organizations.  She has provided consulting services to such organizations as the Department of Homeland Security, National Capital Region, Urban Area Security Initiative; and authored a report for NCR Senior Policy Group on Medical Surge Capacity Capabilities Plan. Mrs. Frank has also provided Bio-Defense Consulting to John Hopkins university Applied Physical Laboratory as senior advisor on National Capital Region's Syndromic Surveillance System.  She is has served as an Adjunct Professor at the University of Maryland, School of Nursing, BS Program's Leadership and Management in Nursing and MS Program, core curriculum, and Adjunct Professor of Epidemiology and Health Planning.  Mrs. Frank has an extensive history and experience in public health, communicable disease, and epidemiology.
Mrs. Frank has a rich history of accomplishments which includes developing a strategic plan and planning process for a suburban hospital; directing Certificates of Need application and legal process for projects including Radiology equipment, addiction treatment programs, emergency department renovations, second trauma unit at the Washington Metropolitan Area, Heliport, and Hospital bed reclassification. She led Maryland Public Health official during the Washington Regional anthrax attacks in 2001-2001; co-chaired the Montgomery County Inter-Agency Homeland Defense Team; served as a member of the Washington Metropolitan Council of Governments' Bio-Terrorism Task Force, and implemented "Incident Command Model" for bio-terrorism event response.
Mrs. Frank received her Masters of Art from Central Michigan University in 1977 and a Bachelor's of Art from the University of Maryland, Baltimore Campus in 1976.  Mrs. Frank holds an Associate of Art in Pre-Med from Immaculata College for Women in Washington, D.C.  She also attended the University of Maryland for Medical Technology.
 
Mrs. Frank is a board member for Cleveland Clinic Martin Health, Boys & Girls Club, St. Joseph Catholic Church, Hospital Ministry, and Hospice volunteer.  She is a member of Phi Beta Kappa and Alpha Omega Alpha.  Mrs. Frank is a Vietnam Era Veteran.
Ms. Frank has served as a member of the HCSEF Board of Directors since 2019.