Mario Dickerson, BSRT, RRT, RN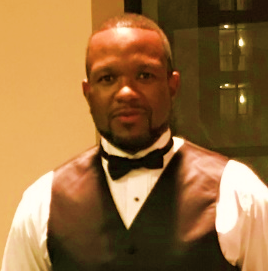 Mario Dickerson is the Owner and Executive Director of M.D. Home Health, LLC, a Medicare and Medicaid certified home health agency providing skilled professional medical services in the homes of patients in Palm Beach County.   Mario manages agency operational activities, regulatory matters/compliance, Quality Assurance Coordination, Community Outreach, Marketing, and Program Development.
Mario graduated with honors from Florida A&M University with a Bachelor of Science degree in Respiratory Therapy (Cardiopulmonary Sciences).  He currently holds professional licenses as a Registered Respiratory Therapy (RRT) and Registered Nurse (RN).  Professional accomplishments include Respiratory Therapy Supervisor - Physio-Diagnostics Department at Bethesda Memorial Hospital, Boynton Beach, FL, Charge Registered Nurse for Adult Medical and Surgical Intensive Care Units, Good Samaritan Medical Center, West Palm Beach, FL, Clinical Research Coordinator, Palm Beach Research Center and current Administrator of M.D. Home Health, LLC since 2005.
Mario resides in West Palm Beach, FL with his wife of 19 years and 2 young adult children.  He likes to spend his leisure time with his family and maintaining personal fitness.