What is the Census?
The 2020 Census counts every person living in the United States and five U.S. territories. The census provides critical data that lawmakers, business owners, teachers, and many others use to provide daily services, products, and support for you and your community. Every year, billions of dollars in federal funding go to hospitals, fire departments, schools, roads, and other resources based on census data.
The count is mandated by the Constitution and conducted by the U.S. Census Bureau, a nonpartisan government agency. The 2020 Census counts the population in the United States and five U.S. territories (Puerto Rico, American Samoa, the Commonwealth of the Northern Mariana Islands, Guam, and the U.S. Virgin Islands). The online survey only takes about ten minutes to complete. Participating in the census is required by law, even if you recently completed another survey from the Census Bureau. 
Why is the Census Important?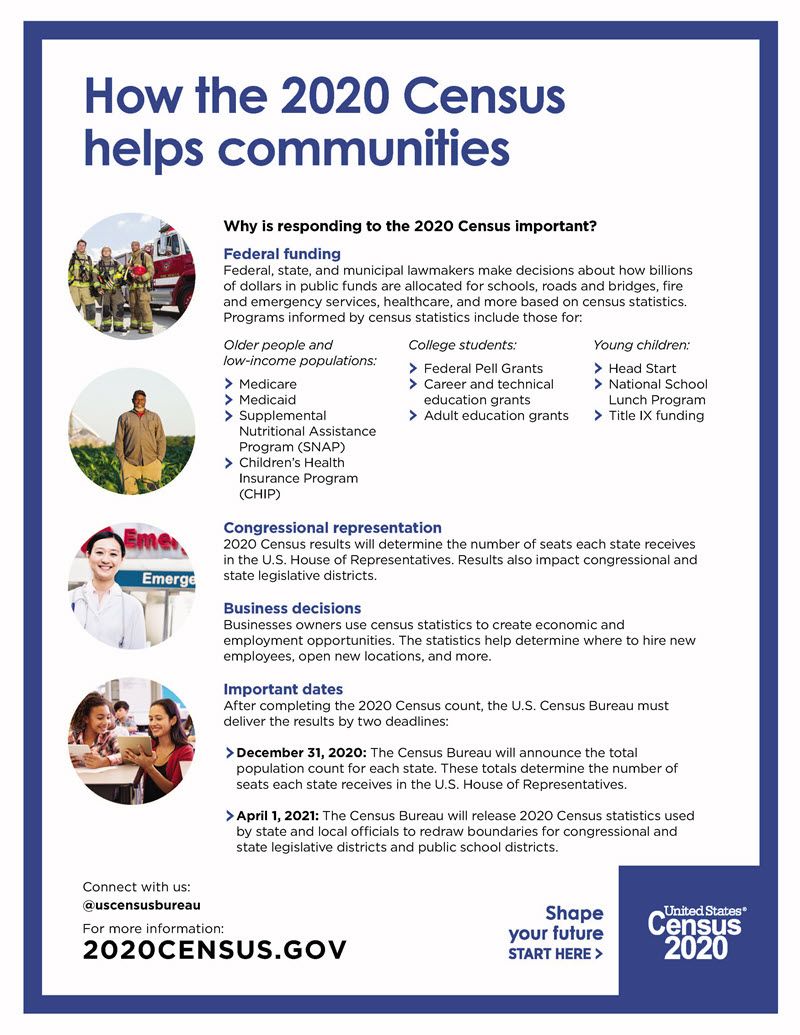 Did you do your Census already?
The 2020 Census can be completed online, over the phone, or by mail. You will need the code on your invitation letter.
How to Complete the Census
It can also be completed by phone in multiple languages 
English: 844-330-2020 
Espanol: 844-468-2020 
Kreyol: 844-477-2020 
TDD (Telephone Display Device): 844-467-2020 
Check out Your Area Census Response Rate
Help Us Spread the Word
HCSEF is working with partners in three communities Palm Beach, Martin and St. Lucie. If you want to get involved to help share information, connect with us. Being a partner is easy: 
Share flyers (email info@hcsef.org to let us know what message is best for your neighborhood) 
Share HCSEF posts about the #2020Census on social media platforms, follow us on

Twitter

,

Facebook

, and

Instagram

Challenge your friends and family to complete the census on social media 
Ask your faith leader to speak about the census and the importance of completing it 
Invite us to do a presentation to your group (virtual only right now) 
Invite us to your neighborhood to provide electronic devices to complete the online survey (once CDC guidelines for social distancing are lifted) 
Share a new idea with us