The Health Council of Southeast Florida strives to be a leader in innovative practices to improve the health of populations. One way the Health Council does this is by using Community Health Advocates to promote healthy behaviors. A Community Health Advocate (CHA) is defined as a frontline public health worker who is a trusted member of and/or has an unusually close understanding of the community served. This relationship allows the CHA to serve as a liaison/link/intermediary between health/social services and the community to facilitate access to services and improve the quality and cultural competence of service delivery.1
Community Health Advocates are used through our Ryan White program to provide medical and non-medical case management to persons living with HIV/AIDS.
For more information on our Ryan White program, please contact our Community Health Advocates at 561-844-4220 x2700.
1 American Public Health Association (2018)
We are sharing on behalf of the Florida Community Health Worker Coalition in partnership with University of Miami and the Florida Department of Health. 
Coronavirus (COVID-19) Education session for Community Health Workers.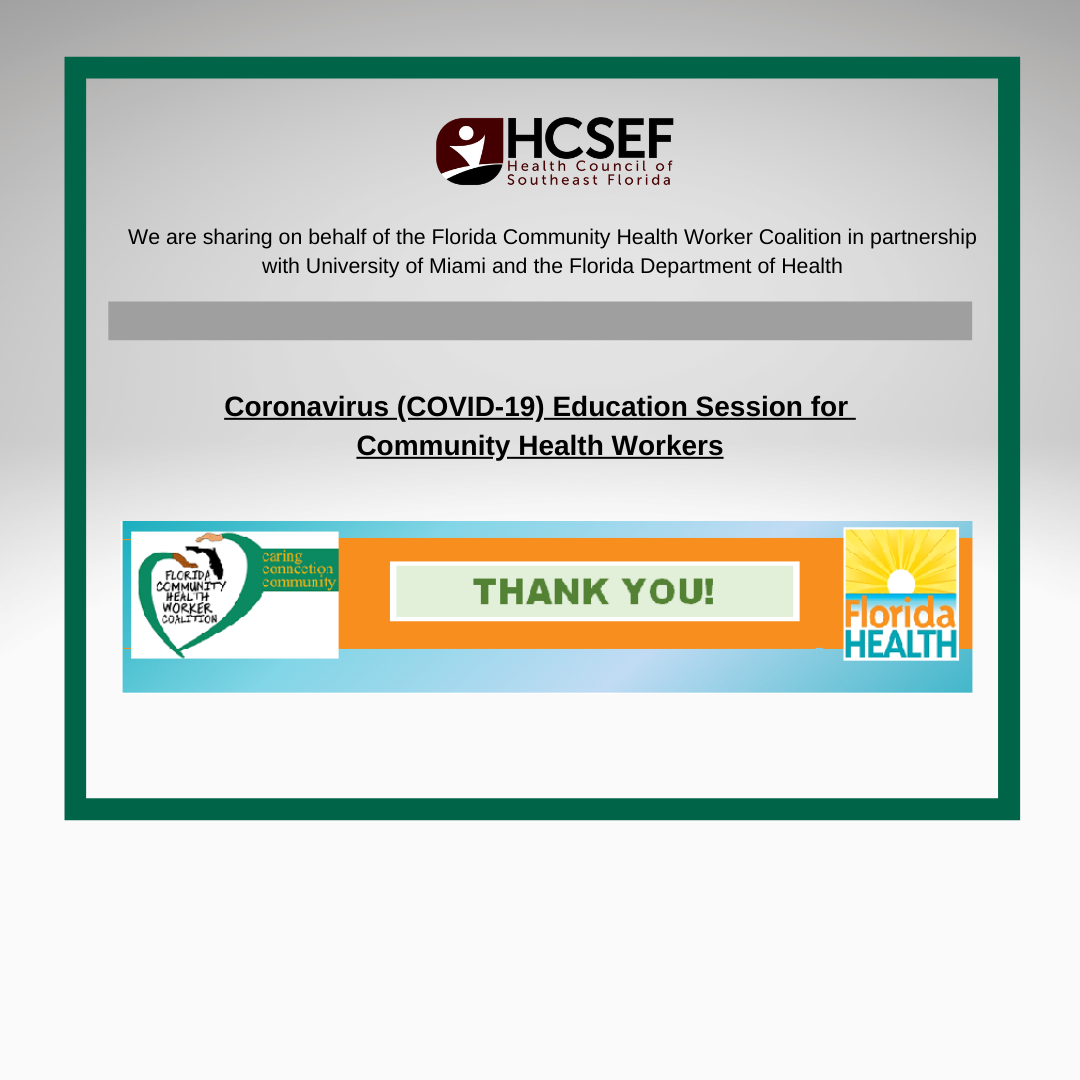 ---