Christine Bishop, OD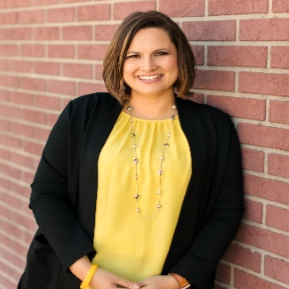 Dr. Christine Bishop is a Board-Certified Optometrist.  Dr. Brennan has an established medical practice in Okeechobee, Florida.  She has previously served as a Staff Optometric Physician at Abbie Jean Russell Nursing Home.  Dr. Brennan is certified with Bausch & Lomb Vision Shaping Treatment and Paragon CRT. Dr. Bishop received her Doctor of Optometry from Nova Southeastern University in Ft. Lauderdale in 2008.  She graduated with a Bachelor's Degree in Biology in 2004 from Florida Southern College in Lakeland, Florida.  Dr. Brennan's internships include NSU Pediatric and Contract Lens Clinic, Broward Eye Clinic, Ft. Lauderdale Eye Institute, and Aker-Kasten Laser Institute.
Dr. Bishop is a co-organizer of an annual eye care day for the needy members of her community. One day per year, she along with others provides eye care for indigent individuals.  She is also an associate with Doctors for InfantSEE.  As a member, she works with the National program to provide free eye exams to infants. Dr. Bishop is a member Treasure Coast Optometric Society where she serves as President. She is also a past Vice President.  Dr. Brennan's other professional association memberships include Beta Sigma Kappa Optometric Honorary Society, Interdisciplinary Generalist Curriculum Education, Florida Optometric Association, and American Optometric Association.
Dr. Bishop is a long-standing member of the HCSEF Board of Directors.