Elisabeth 'Lissa' Franklin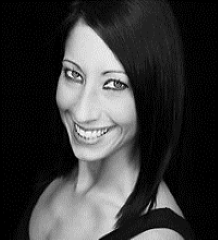 Ms. Franklin is a Project Manager with Lissa Franklin and Associates in Boca Raton. She has previously worked as the Director of Outreach and Clinical Outreach with Life of Purpose Treatment where she assisted with the planning, coordinating and implementation of the facility marketing plan.  At New River Wellness Center, she was the Director of Business Development and Community Outreach where she was responsible for developing and managing systems, coordinating all facets of the daily operations and ensure compliance with all local, state and federal regulations. Management of all Quality Improvement for all program components.  She also worked for Inspirations for Youth and Families LLC where she was the CBHT/Lead Behavioral Health Technician where she with clients with the Department of Children and Family Services.
Ms. Franklin earned a Bachelor of Arts degree in Psychology from the University of Miami in 2016; and an Associate of Arts in Psychology from Broward College.  During her college experience she was a member of P.I.E.R. 21 (Prevention, Intervention, Education, and Referrals), Care for 'Canes ((Peer Led Clinical Support), Active Minds (Mental Health Awareness), and Founder: URecovery: The Collegiate Recovery Community at the University of Miami, Phi Theta Kappa Honor Society, President of Psychology Club, and Lead Student Researcher on study of "The Importance of Self-Compassion in Addiction Recovery," Addiction and Behavioral Health.
As an active volunteer, Ms. Franklin serves as the Assistant Executive Director for The Delray Beach Drug Task Force; Vice President of Southeast Florida Recovery Advocates, Vice President of Unite for Ethics Now; Member of Palm Beach County Sober Homes Task Force; President of U Recovery: A Collegiate Recovery Community at the University of Miami, and Chapter Lead: Miami Beach for Young People in Recovery.
Ms. Franklin is professional memberships include Behavioral Health Network, Mental Health and Private Practice Marketing and Management, High Ticket Client Attraction Insider's Circle, Florida Mental Health Counselors, Healthcare Business Management Association, and Raven's Nest.
Ms. Franklin's publications include I Am Not Anonymous (2015), Top Ten Realizations of Students in Recovery (2015), Life of Purpose (2015).
Ms. Franklin has been a member of the HCSEF Board of Directors since 2019.