Theresa Bramble, M.Ed.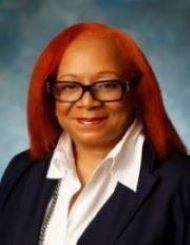 Mrs. Bramble has over 42 years of experience in healthcare in a variety of roles including Ethics & Compliance Officer, Audit Manager, and Grants Manager.  Mrs. Bramble is currently Ethics & Compliance Officer at two Treasure Coast Hospitals.  She worked as a Network Compliance Officer for over 7 years at the North Brooklyn Health Network where she successfully developed and implemented the first comprehensive corporate compliance program within the NYC Health and Hospitals Corporation in conformance with the Federal mandate.  
Mrs. Bramble spent 22 years developing and monitoring external audit activities within the NYC Health and Hospitals Corporation. In this role, she developed the settlement negotiation process between the NYC HHC and the voluntary hospitals, auditing contractions valued at over $300 million at that time. As Grant's Manager for the NYC Health & Hospital Corporation she managed over $50 million in Federal Health Services Grants and over $30 million in NYS grants.  She also owned a small consulting firm that provided consulting services in Regulatory Compliance and Ethics in Healthcare and Professional Sports. Prior to becoming a healthcare professional, she was an educator at Brooklyn Technical High School. She is the owner/author of Money Smarts for NFL Rookies©, a tool developed to enhance the ability of younger athletes to manage their finances. Mrs. Bramble earned her bachelor's degree in Criminal Justice Administration and Planning from John Jay College of Criminal Justice and master's degree in Education from Fordham University. She was the 1980 recipient of the Mayor's Graduate Scholarship. Theresa was named Strathmore's Who's Who in 2017and Cambridge Who's Who for 2010 & 2011.
Professional memberships and affiliations include National Black MBA Association, Westchester Chapter (Former VP Administration), National Care Planning Council, and the Care Planning Councils of New York, Massachusetts, Pennsylvania, New Jersey, and Past Member Florida Care Planning Council, Fordham University Alumni Network Association, John Jay College of Criminal Justice (Administration Major & Friends), HIPAA 411 and HIPAA Network.
Mrs. Bramble has served as a member of the HCSEF Board of Directors since 2018.